Gaylord West Property Owners Association


If you live in Gaylord West or if you are thinking about living here, we hope this site will answer most questions that you may have.  Here are the names and contact information for your board of directors.  

Tom Siminske- President

esetter2264@hotmail.com

Christa Bono-Treasurer

christabono@gmail.com

Mike Mathu-Secretary

mmathu@glenergy.com

Sue Beutler-Director

dsbeut@charter.net

Don Cabble-Director

rvdon527@charter.net

Don Storing-vice president

snod34@chartermi.net

Mardee Storing-Director

mardee @chartermi.net

​Coming Events:

​Annual GPOA Meeting

May 6, 7:00 p.m. Peace Lutheran Church

​Murner Road Cleanup

Sat. May 18, 10:00 a.m. 

Board Meetings:

July 9, 2019

September 10, 2019

November 12, 2019

January 14, 2020

March10, 2020

​Sub-wide Garage sale:  June 7th & 8th  9:00 a.m. - 4:00 p.m.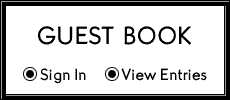 Meeting, Tuesday 

July 10, 2018  

@ Gerta's Draperies

​Otsego County Lands Records Portal here.

2018 Christmas Light Contest winners:

Lot 53, 1663 Altorf, Cryderman's

Lot 64, 1702 Baden Strasse, Katy Traylor & Braden Lunstrum

Lot 120, 1690 Valais Strasse, Von Oppen's

Lot 15, 1820 Suisse Lane, Rademacher's